August 28, 2022 - September 4, 2022
La Perdix , St. Martin De Riberac, Dordogne, France
We all deserve a break! Please come and join me at La Perdrix, in the beautiful Dordogne area of the south-west France, in August this Year, for an energising and relaxing yoga holiday. The holiday is open to anyone with MS – or similar chronic health conditions, as well friends, partners and family, and we'll make sure it is a fantastic holiday for everyone.
Yoga
There will be two 90 min yoga sessions. A typical morning session will include a long warm-up, a slow yoga flow with lots of time to stop & explore key poses, try modifications, work with a partner, have fun and then relax!
The evening session will focus more on breathing exercises, relaxation and meditation. Since it is your holiday, we will agree on the time for these sessions together.
Free Time
The rest of the day is yours to enjoy delicious OMS friendly, (plant based, low saturated fat), meals together, getting to know each other, reading by the pool, going for a walk. This is time off with benefits!
The Local Area
It is also possible to organise trips to visit the area, such as the traditional market in Ribérac or the medieval narrow streets of Périgueux. And if you prefer to relax in Nature, then the beautiful beaches on the river or the lakes are waiting for you! Maybe we can even give Paddle Yoga a try?
The Venue
La Perdrix is a gated private property on the edge of the village of St Martin de Ribérac in the beautiful Dordogne area of south west France. Originally built as a 13th Century Monastery, the property has undergone many transformations over the centuries but has maintained much of its original features and historic charm. The garden is rambling, full of fig, plum and walnut trees, it's an ideal place to swing in a hammock listening to the birdsong, or watch the night sky from the swimming pool.
The property consists of two houses: the main house (La Bourg) and an attached smaller house which is ideal for 3 or 4 friends (La Chapelle).
Although there is room for 25 people, we'd like to keep this event small (14 persons max) so everyone can receive special attention and care.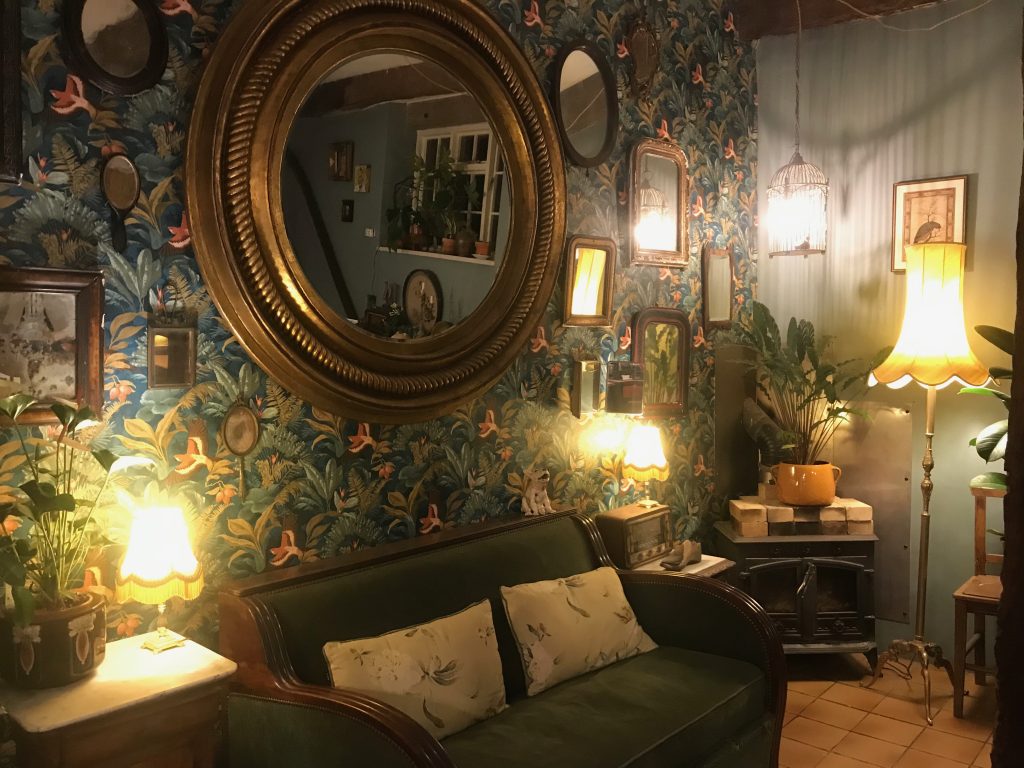 Accommodation
All the bedrooms are either twins with two single beds or doubles with a single double bed. (Double rooms can be booked for a single occupant.) Please note there are limited ensuite bathrooms so if you want one please book early!
Prices
All prices include accommodation, 3 meals daily & all yoga classes.
Meals include breakfast, lunch and dinner (including beer/wine/juices), teas and coffees. All meals are plant-based and follow the Overcoming MS dietary recommendations.
| | | | |
| --- | --- | --- | --- |
| Accommodation Types | Deposit (to be paid before June 28th) | Balance (to be paid before July 28th) | Total to be paid |
| Single bed in twin bedroom (shared bathroom) (*) | €200 | €565 | €765 |
| One person in double bedroom (single occupancy) (shared bathroom) | €200 | €670 | €870 |
| Two persons in double bedroom (shared bathroom) (**) | €400 | €750 | €1150 |
| Two persons in double bedroom (ensuite) (**) SOLD OUT | €400 | €855 | €1255 |
* Price is per person. Room with two single beds – so will be shared.
** The price is for 2 persons (i.e for the room)
How to Pay
To reserve a room, please email me at [email protected]. (If you'd like to stay with a friend in a twin room, do let us know.)
When we confirm the availability of your accommodation option by return email, please pay a deposit of €200 (per person) before June 28th.
Payment of the balance is due by July 28th.
All payments can be made via Paypal or if you prefer bank transfer.
Please note all prices are in Euros, but possibility to pay in pounds.
Cancellation policy
If you are unable to attend the retreat due to Covid restrictions or other reasons, we will either refund to you the full amount paid (deposit and final balance) minus a 50€ administration fee, or if you prefer we can transfer your payments to Véronique's next yoga holiday.
Getting there
The nearest airport is Bergerac airport which is a 45 min drive from the property this airport uses Ryanair which flies from Bristol, London, Liverpool, East Midlands and Flybe has good connections throughout Europe. It is a small airport and therefore pleasant and speedy to travel through. For more information on flights, times and prices look at the following website http://www.bergerac-airport.net/
Bordeaux airport is a 1 hour and 20 minute drive and also connects with European central hubs with both budget and mainline carriers. There is a train from Bordeaux to Mussidan which is 20 minutes from the venue.
Please note transfer from the airport to the venue is not included in the price but we will try, if you wish, to organise shared taxis etc.
Questions
Don't hesitate to contact me on [email protected] if you have any other question.
I'm so looking forward to seeing you there and to have an amazing week, starting on August 28th, which happens to be my birthday. Welcoming you for this yoga holiday would be the best way to celebrate!